A five-minute walk takes you into the centre of the charming tenth-century village of Ampus - an essential walk if you want fresh bread and croissants for breakfast. It is a typical hilltop village of the Var - quiet, with a gentle pace of life, yet only an hour's drive from the coast. Apart from the baker's, the village has a small all-purpose shop on the main square, along with café Chez Fanfan, tabac and occasional fruit and vegetable or cheese stalls. (We recommend the local fruit and veg - see photo - and also the goat's cheese on Sundays.) The bar Les Braconniers serves good simple meals for the days when you don't want to cook for yourself - a "plat du jour" and pizzas.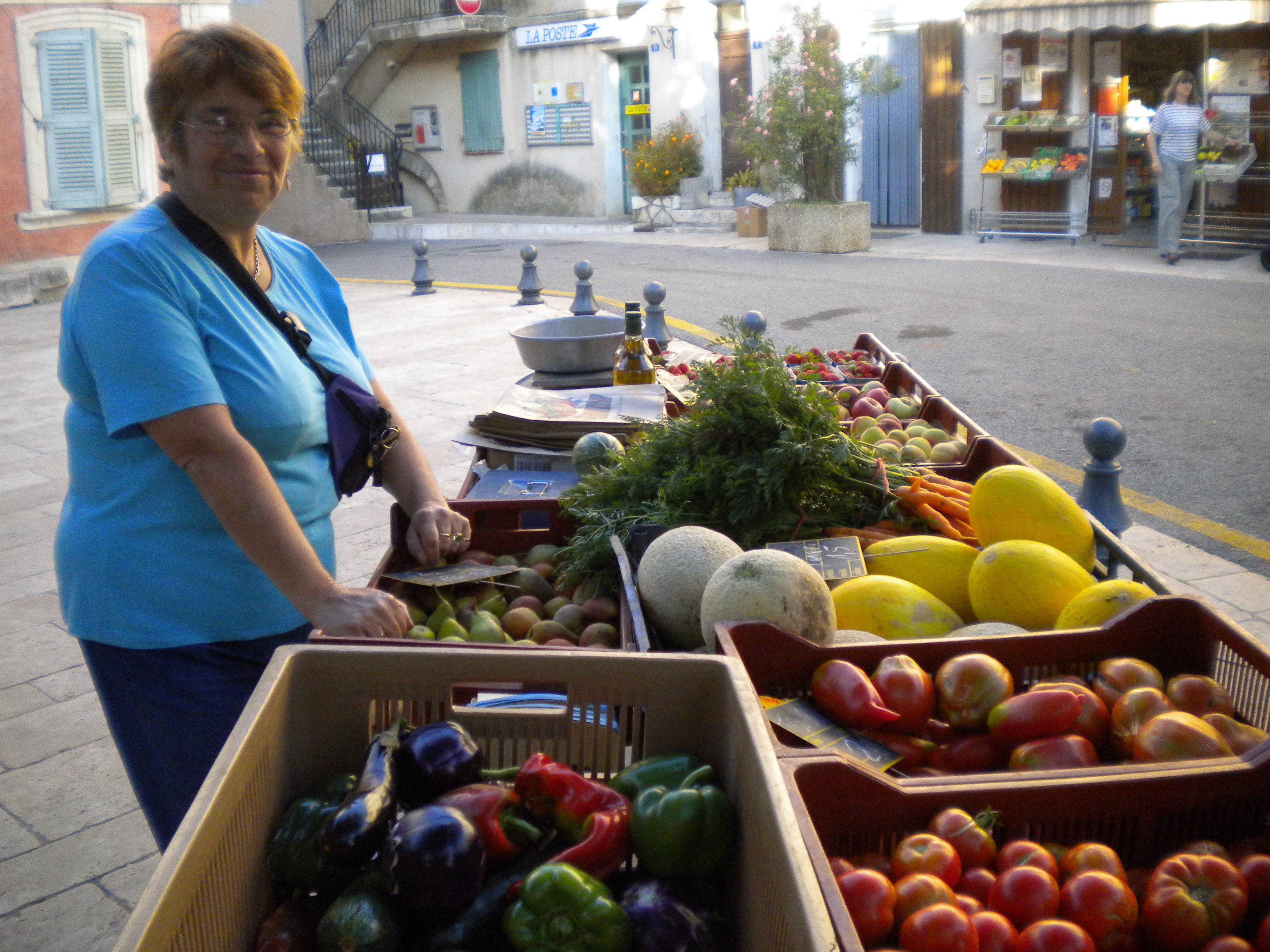 Draguignan (20 minutes drive downhill) is the nearest large town with all the usual shops, supermarkets, garages, and a classic market in the old part of the town on Wednesdays and Saturdays.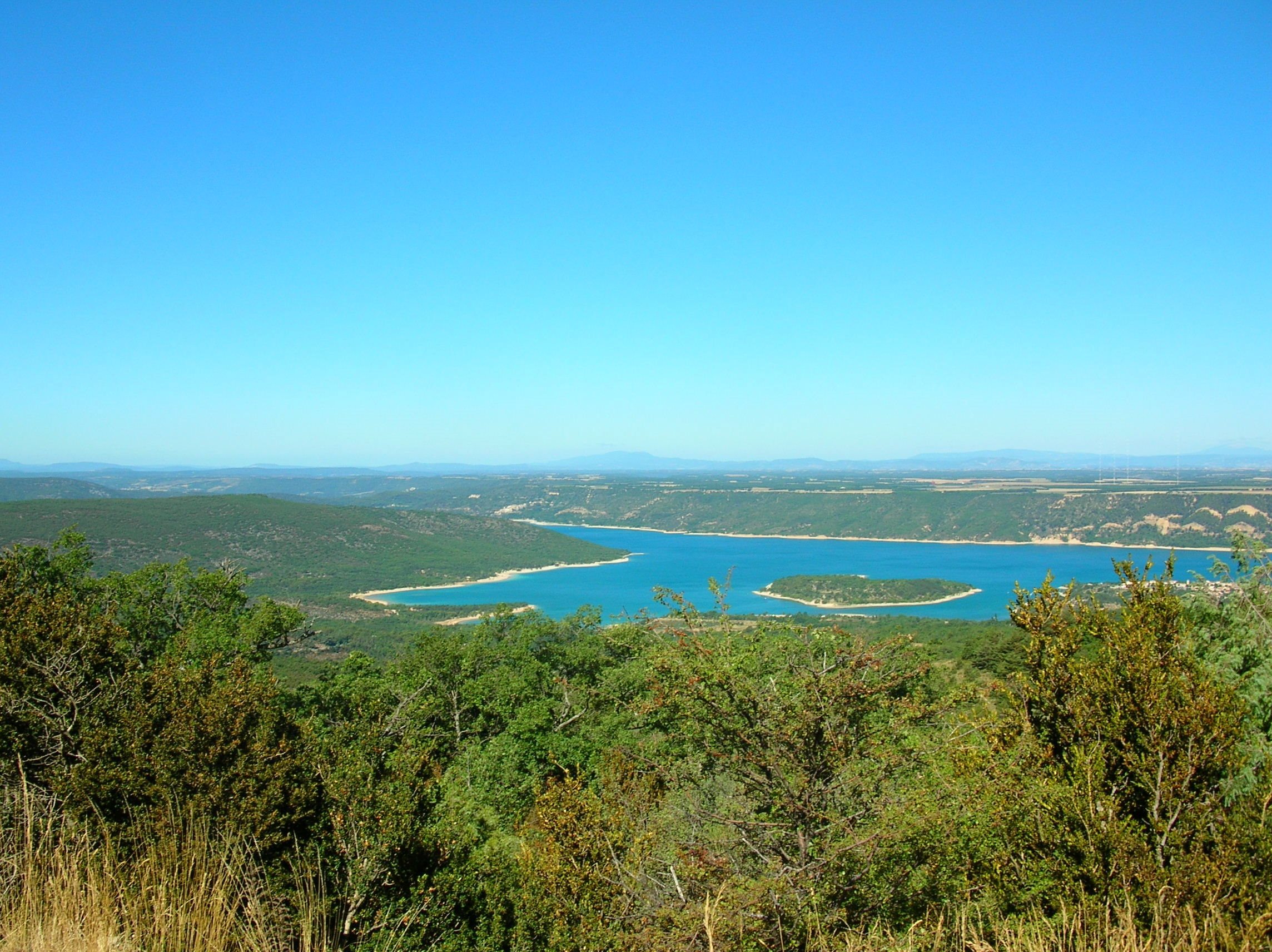 Half an hour away is the Lac de Ste Croix (see Links page) and the Gorges de Verdon. These are spectacular for sightseeing, walking, canoeing, hiring a pedalo, swimming, sailing. Ampus is surrounded by many other pretty provencal villages, usually with cafés and restaurants of their own, such as Tourtour (known locally as "the village in the sky"), Bargemon and Callas. Many of these villages host classical music concerts in the summer - enjoy a truly magical evening. Food and wine are important elements of life in the region and you will be spoilt for choice by the restaurants.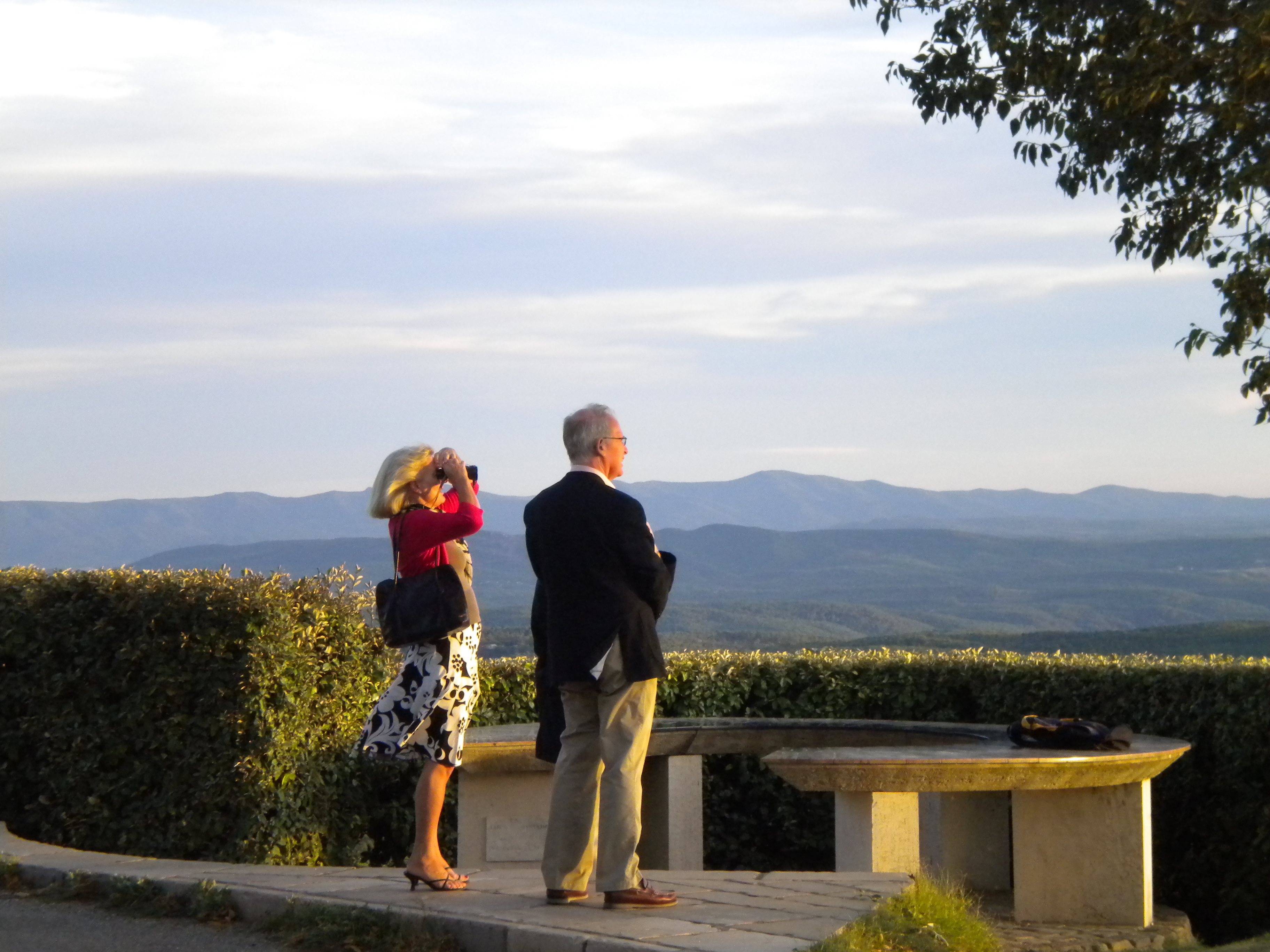 Further afield but accessible for day trips are Monaco (Grand Prix and the Casino), Grasse (perfume and Napoleon), Antibes (the Vieux Port and Picasso), St Tropez (yachts and the Anonciade), a number of golf courses nearer the coast.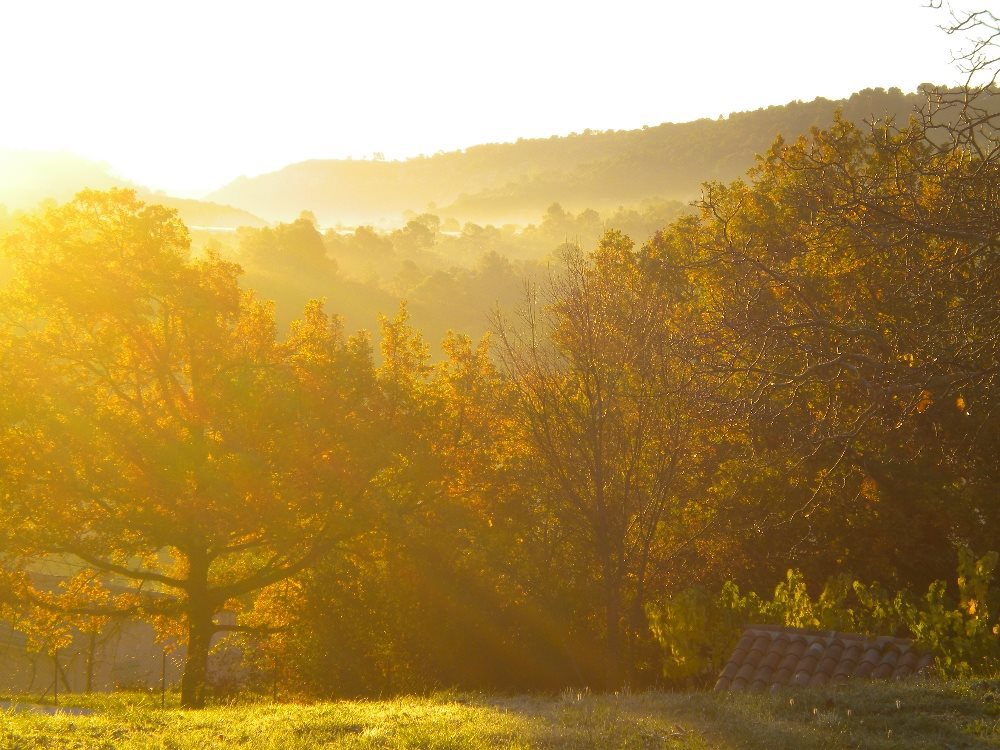 Autumn is a great time to be at Les Cantalus.  The days are still warm but there are fewer people.  See 'Suggested Days Out' in the menu for some ideas for very interesting days out.